Sanitizing soap is an item that can be used by right-clicking or holding right-click. Each use clears all temporary warp and has a chance of removing some "regular" warp. It will eventually be consumed by use.
Crafting:
Edit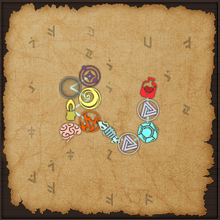 Tallow block into a crucible containing 16x Ordo Essentia, 16x Cognitio, 16x Sano and 16x Alienis.
Thaumcraft 4.2 [Warp, Sanitizing Soap, Arcane Spa, Purifying Bath Salts]
This video was made by Zautos.